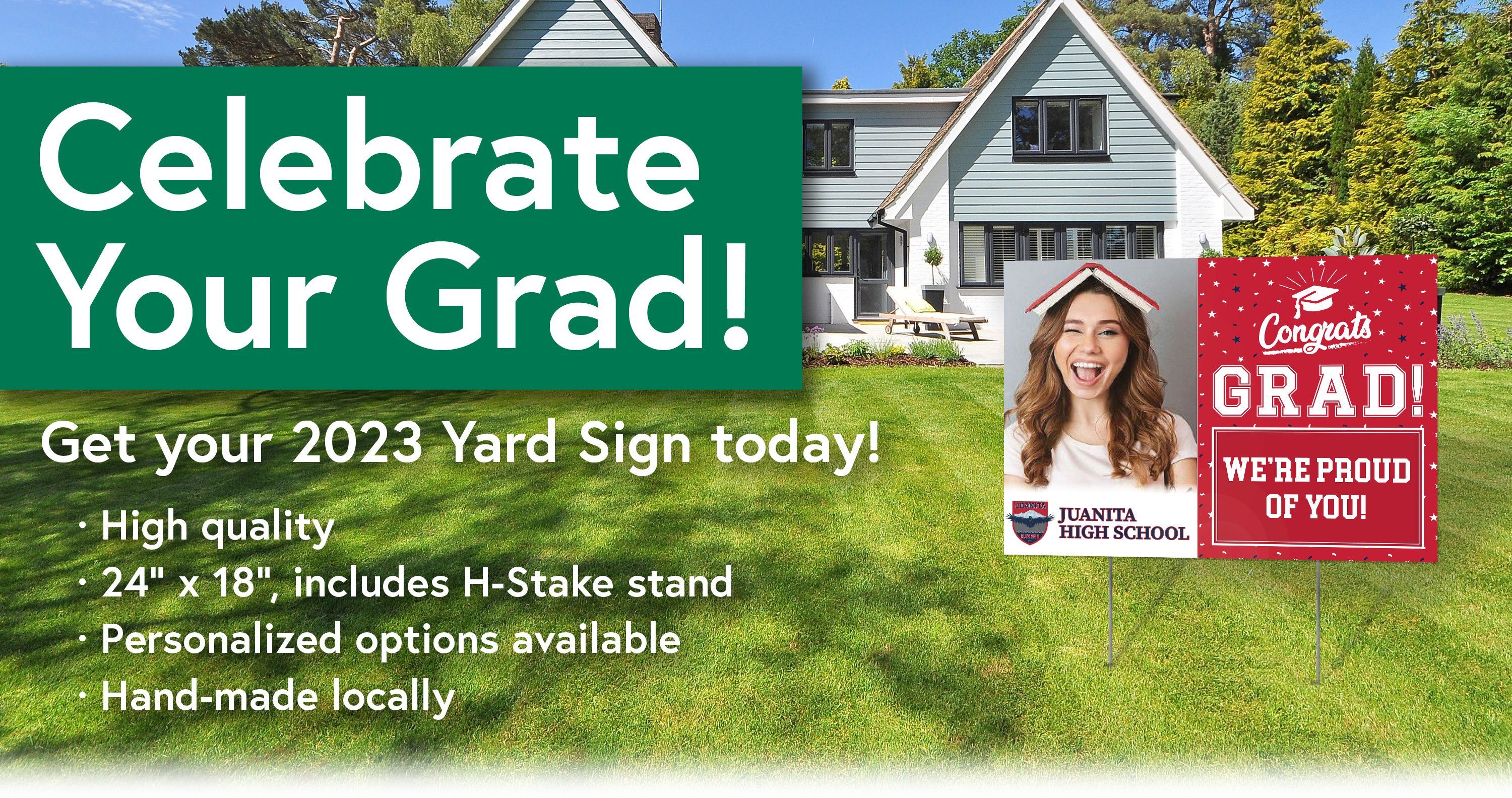 A yard sign is a great way to recognize a student, teacher.  These signs are made locally here in Redmond, so thanks for supporting our local business!
18 x 24 coroplast sign, 1 side print, includes H stake. 
How to order —  Choose from a selection of signs below. We offer personalized and standard signs. You will be able to securely order a sign from this site with a credit card. Your order will be ready in four to five business days.
Review before we print! — For personalized orders, we'll confirm your order then create one proof for you to approve. For custom orders, we'll work with you until you are satisfied with your design.
FREE bulk delivery, and Shipping services — Bulk orders (50+) may be delivered, at no charge, to up to two locations within 10 miles of Redmond, WA. We also offer shipping services for deliveries outside our service area. Contact our customer service team for more details.
Email us or call 425-883-7464 and we'll be able to expedite your order personally.
Please allow four to five business days after your order is complete.
*Free bulk delivery must be within our service area. Ten miles from Redmond, WA.
Shipping is available outside our service area. Call us and we can give you a quote.

Feel free to call 425-883-7464 or send us an email if you have any questions or problems with your order.