Support your local business and show solidarity with your community! Join the movement today.
Learn how Bounce Back USA can help your business. 
Bounce Back Redmond serves to offer two free services to support Redmond and surrounding communities as we all find a way through these unprecedented times. First, we are distributing a COVID-19 awareness and prevention poster at no charge to all businesses in Redmond. Second, we are providing a free local advertising forum to stimulate business as we overcome the economic effects.
By Joining the Bounce Back community we can offer some discounted printed products to help communicate to your customer.
 Bounce Back Safety Poster (Free)
 Bounce Back Banner (Discounted Pricing)
 Bounce Back Yard Sign (Discounted Pricing)
 Bounce Back Door Window Decal (Discounted Pricing)
HOW TO JOIN
1. Visit the Bounce Back Hub Page
2. Fill out the form at the bottom of the page to submit your company's special offer or supportive message. Just upload your logo and the message or offer, and we'll publish your message in the appropriate category.
3. Check the box to receive your free poster. We will email you when your poster is ready.
4. How you can help:
 Display your poster/banner at your shop

Encourage other business owners to participate

Share on social media using the icons on the site
 
Or call 425-883-7464 and we can sign you up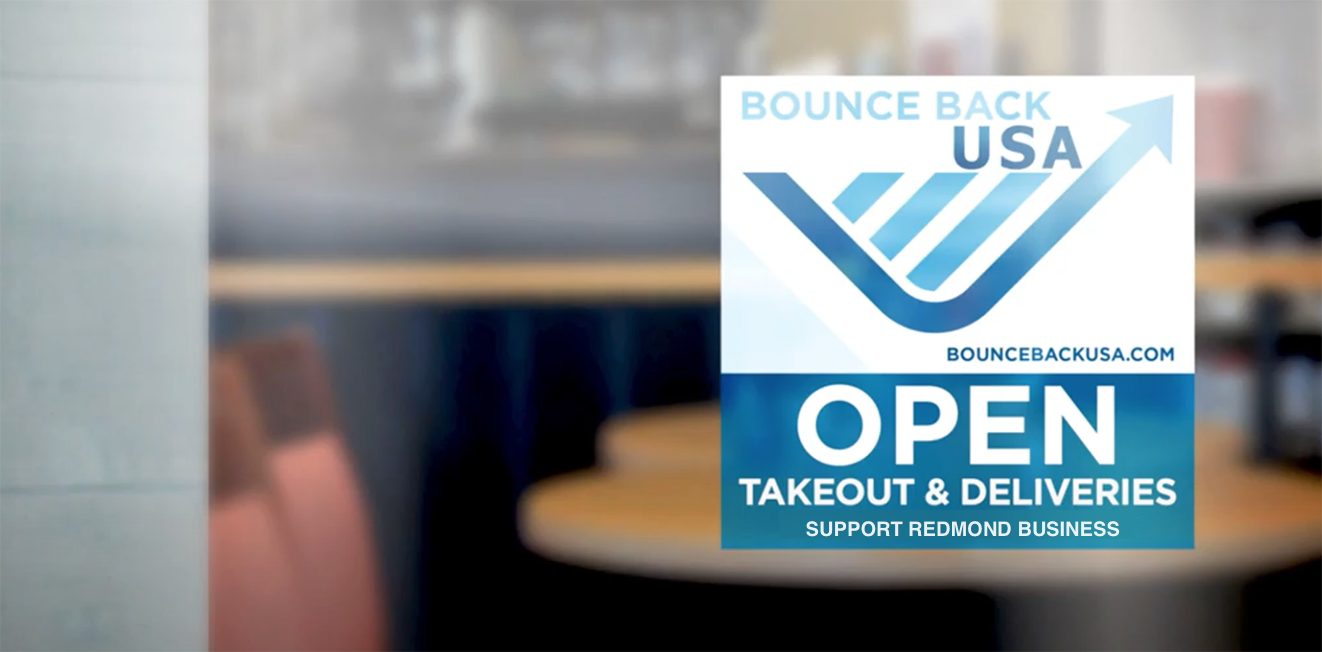 ---
We are distributing free COVID-19 awareness and prevention posters at no charge to any business in our service area.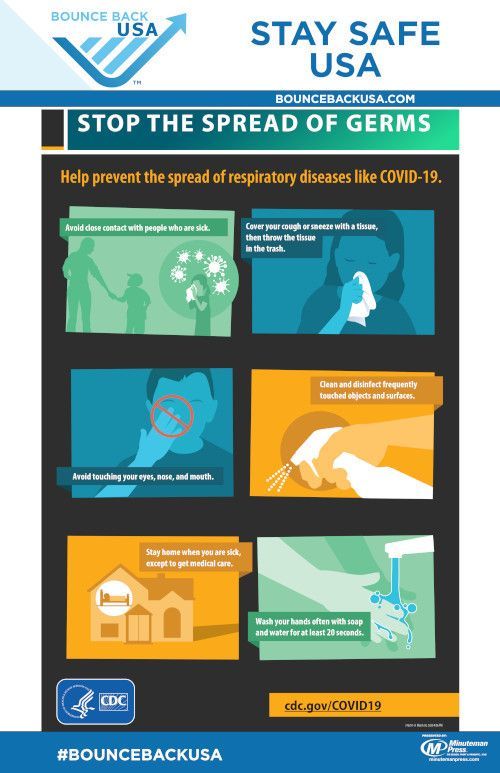 ---
We've created a booklet that lays out all the rules and standards for maintaining a proper COVID work environment. We believe in working together and making the workspace safe and operational.