Social Distancing Printing & Signs – Posters, Decals, Floor Graphics, and Wall Graphics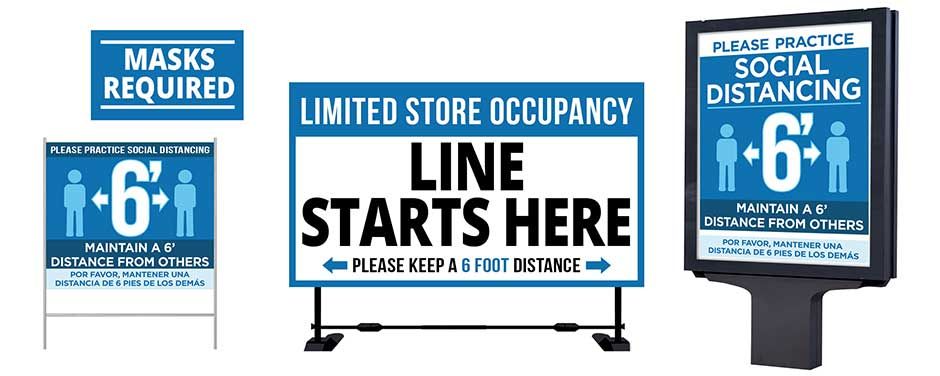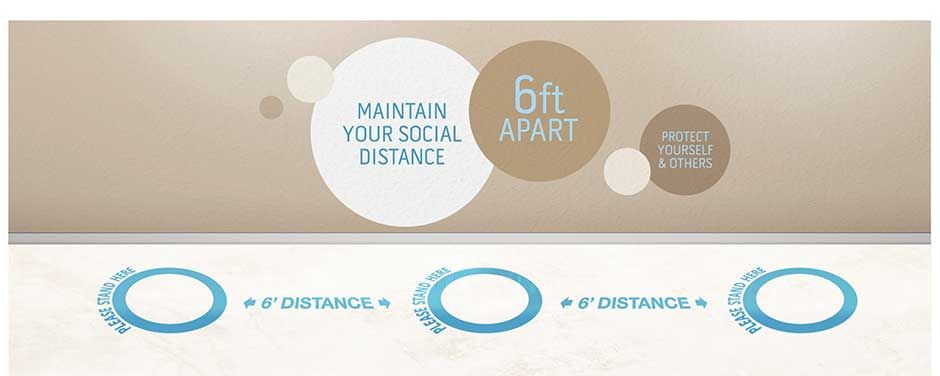 Get social distancing signs, posters, decals, floor graphics, wall graphics, and anything else you need to make sure you stay safe! We also have free COVID-19 awareness and prevention posters available.
Social distancing signs, posters, banners, and sandwich boards – make sure your clients know your updated hours of operation, curbside pickup and delivery options, and rules for entering your business or building. We produce custom orders and can help you with anything you need to follow proper social distancing at work.
Social distancing decals, floor graphics, and wall graphics – make it clear where your clients and customers need to stand and the rules they need to follow to protect each other with social distancing decals, floor graphics, and wall graphics.
We are here to help you, your employees, and your customers stay safe as well as keep your business in compliance to make sure you follow all social distancing guidelines. We are a local business who supports all local businesses and we know we are in this together!
Thank you for supporting local business! Remember that social distancing saves lives! Stay safe and we are here to meet all of your needs for social distancing sign and printing needs. Custom orders are welcome!
Social Distancing Signs and Products Available Include:
Social distancing signage
Social distancing floor graphics, decals & wall graphics
Social distancing posters & COVID-19 awareness and prevention posters
Social distancing banners & retractable banners
Social distancing yard signs
Social distancing directional signs
Social distancing a-frame signs / sandwich boards
Ask us about our free COVID-19 awareness posters.
Please tell us how to get ahold of you and a little about your project. One of our team members will get ahold of you as soon as possible. Thank you!